Service Navigation
Eurex Exchange appoints Wolfgang Eholzer as Chief Technology Officer
Release date: 13 Dec 2018
| Eurex Exchange
Eurex Exchange appoints Wolfgang Eholzer as Chief Technology Officer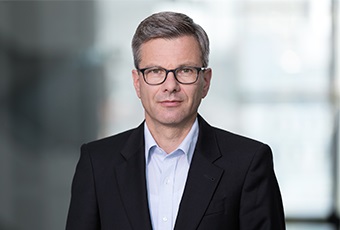 Zoom
Eurex Exchange, one of the world's leading derivatives exchanges, extends its board by appointing Wolfgang Eholzer as Chief Technology Officer as of January 2019. In the new position, he will focus on IT strategy and on Eurex's trading system T7.
Eholzer joined Eurex in 2007 as head of the Eurex Trading Technology Roadmap that resulted in the delivery of interfaces for order management and market data. Before joining Eurex, he worked for Deutsche Börse Group's IT delivery organization, starting in 1998.
"I am very happy that Wolfgang is joining the board," says Thomas Book, CEO of Eurex Exchange and member of Deutsche Börse's Executive Board. "He is an outstanding IT expert, he knows the industry very well and he has contributed to our success for many years. With this appointment, we further strengthen the role IT plays for our business."
From 1995 to 1998, Eholzer worked as research associate in the Department of Applied Mathematics and Theoretical Physics at Cambridge University after having received his PhD in Mathematical Physics from the University of Bonn in 1995.
Subnavigation
Eurex Group on